Niu saying live preview
Dear friends, Entrepreneur friends on the 118114 Internet Number Search Station and Niu Ah Xinjiang Lawyer Platform:
Hello everyone!
Here is the live broadcast notice of Niu Ah, the Niu Ah is a live broadcast column jointly launched by Xinjiang Number Bestcom Information Service Co., Ltd., Xinjiang Niu Ah Information Technology Co., Ltd., various well-known law firms in Xinjiang, and senior lawyers. It is currently set as The live broadcast starts at 4:30 pm every day for 15-20 minutes.
The live streaming platform is designed to provide companies with realistic legal case analysis. We will select some representative cases from past experiences (for the purpose of trade secrets, we will not inform the specific unit name unless the parties agree), including Case introduction, lawyer advice, and practical results can enable entrepreneur friends to learn real things from living cases, which can help the business of the enterprise!
So, how to enter the platform, there are two methods:
1. Identify the two-dimensional code below. After the broadcast starts, you can see the last live broadcast replay. If the live broadcast is in progress, you can just exit and re-identify to watch the live broadcast.
2. Search for the "Yao You Live" applet, and then search for "Niu Ah Say" to enter.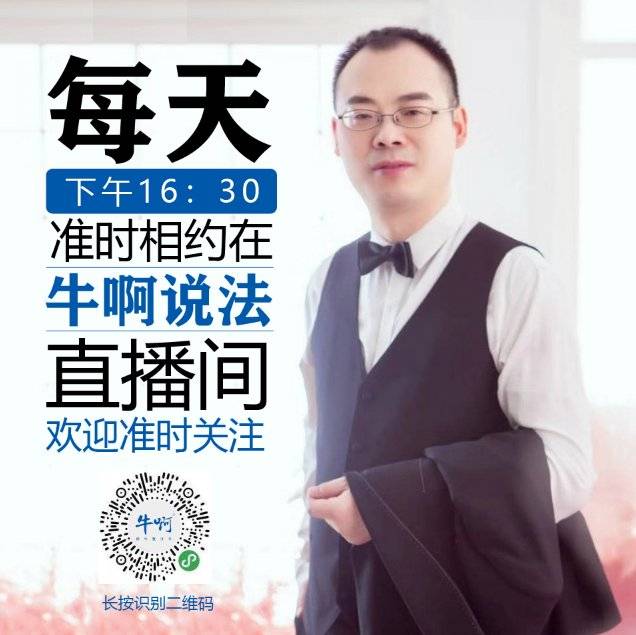 Remember that every day at 4:30 in the afternoon, if you missed it, it doesn't matter, you can also watch the live broadcast.
I hope Niu saying can help you!